PROGRAME FORET
Projet MAHAKAM | Mangrove restoration and local development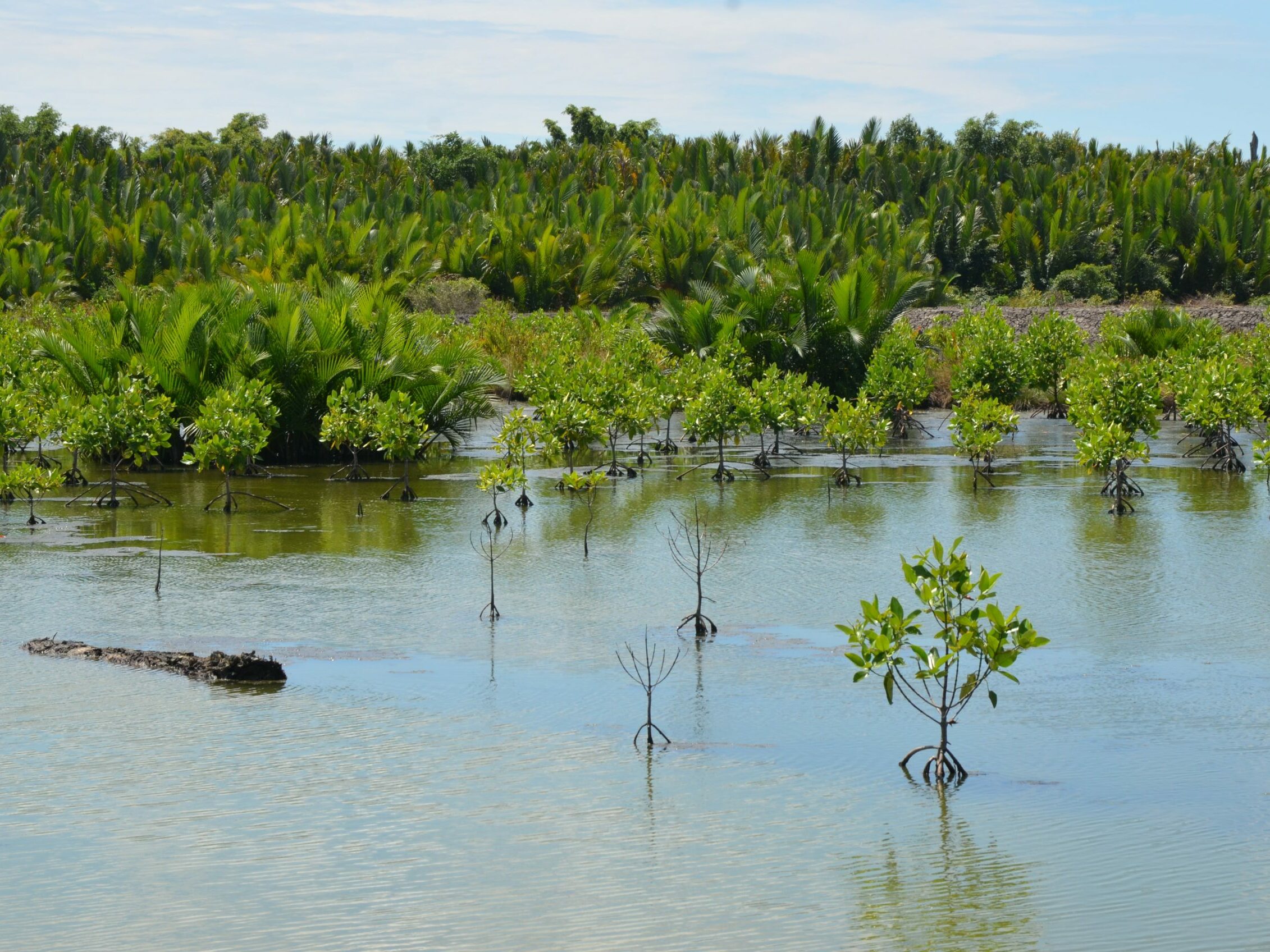 Contexte
L'Indonésie abrite à elle seule ¼ de la mangrove mondiale. A l'échelle de la planète, cette forêt tropicale côtière est identifiée comme une forêt clé pour la régulation du climat mondial, grâce à ses capacités de stockage du carbone.
Dans le delta de Mahakam et la Baie d'Andang (Kalimantan Est, île de Bornéo), zone d'intervention du projet, 70% de l'écosystème de la mangrove est dégradé en raison de l'installation de bassins d'aquaculture non durables tandis que 90% de la population locale de la région dépend de ces activités de pêche. Cette dégradation réduit les ressources marines de la zone tout en amplifiant la vulnérabilité des communautés côtières.
En effet, la mangrove abrite une faune variée, telle que les poissons, crevettes et crabes qui y trouvent les nutriments nécessaires pour se nourrir et se reproduire.
Elle agit également comme une barrière face aux évènements extrêmes, qu'ils soient climatiques ou non (tempêtes tropicales, tsunamis) et face à l'élévation du niveau des mers et rivières, réduisant ainsi les risques d'inondations des terres et bassins d'aquaculture, moyens de subsistance des communautés locales.
Enfin, elle abrite des espèces en danger d'extinction, telles que le singe nasique, endémique de l'île de Bornéo.
Objectif
Contribute to the sustainable restoration of the mangrove ecosystem in the Mahakam Delta by reducing the vulnerability of communities to the effects of climate change. 
Activités
Four principal axes : Restoring the mangrove ecosystem in the Mahakam Delta, supporting local economic development, in particular through the implementation of sustainable fishing models, environmental awareness among a wide audience, including the youngest and support for sustainable territorial management.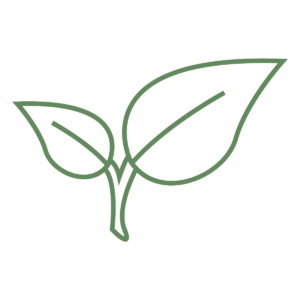 Restoration of forest ecosystems:  Mangrove trees are planted within degraded areas at the coast, river banks, aquaculture basins and within the corridor promoting nasal monkey mobility. Planète Urgence and its partners strive to regularly monitor plantations, at least over 3 years and to innovate in the search for their protection. 

Sustainable economic development: This project aims to support the deployment of income-generating activities that respects the initial and restored mangrove forest in the delta for local communities (establishment of sustainable fishing models by restoring, for example, aquaculture basins that were once overexploited and have lost productivity). It also aims to ensure access to land for fishermen and their recognition by the forest administration in order to enhance their sustainable practices.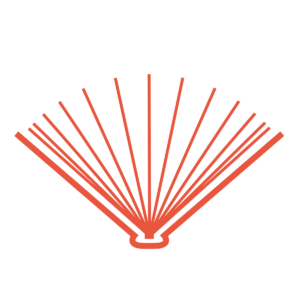 Environnmental awareness:  in order to engage future generations, the project trains primary school teachers in the challenges of protecting mangroves and biodiversity in order to conduct awareness campaigns in schools. They are equipped via the creation of comics, videos and games created as part of the project. Work is also being carried out with decentralized actors in the Ministry of Education to update local science curricula. In addition, radio spots are developed to promote debates between experts and listeners on the links between the protection of mangrove forests and the economy, climate change and biodiversity.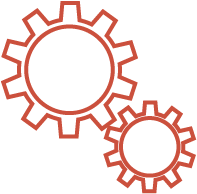 Support for sustainable territorial management: Communities and local authorities are supported in the development of village management plans in a participatory manner. The challenge is to be able to determine the use of village areas (primary forests, forests to be rehabilitated, habitats, plots intended for agriculture etc.) and to include it in local public policies
Impact attendu
The project thus aims to contribute to the conservation and development of the carbon source and biodiversity reserve constituted by the Mahakam Delta

 mangrove, to preserve the ecosystem services it provides and to improve the livelihoods of local communities, by reducing their vulnerability to climate change.

 

Reforestation of degraded areas of the Mahakam Delta by planting mangrove trees will help protect natural and human habitats from disaster risks related to tsunam

is, sea level rise, salt water infiltration and soil abrasion

.

Ownership and sustainability of mangrove restoration will require the promotion and 

implementation

 of sustainable

 aquaculture 

practices, strengthening the capacities of aquaculture producers and developing sustai

nable demonstration basins in the region. This approach will be combined with support for local and sustainable econom

ic sectors, awareness in favour of mangrove preservation, as well as support for local actors in the definition and implem

entation of local land use plans

.
Partenaires institutionnels, techniques et financiers
Partenaires de mise en œuvre : associations locales POKJA PESSISIR et YML.
ODD
The MAHAKAM project contributes, at its scale, to the achievement of the following Sustainable Development Goals: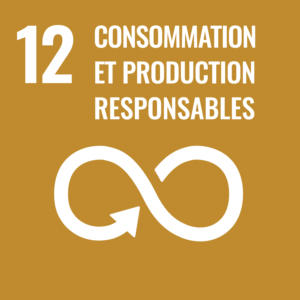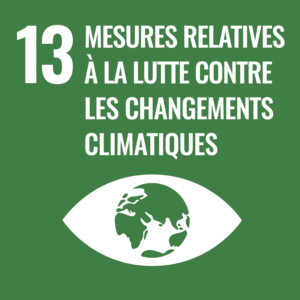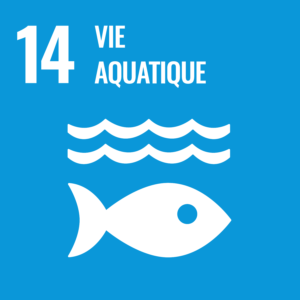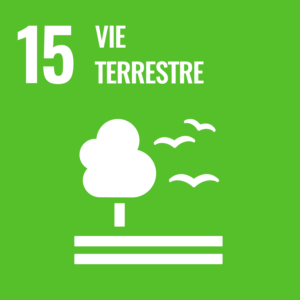 Résumé du projet
Indonésie, Île de Bornéo, delta de Mahakam
1242344 arbres plantés
4005 bénéficiaires directs
15426 bénéficiaires indirects
ODD
The MAHAKAM project contributes, at its scale, to the achievement of the following Sustainable Development Goals: